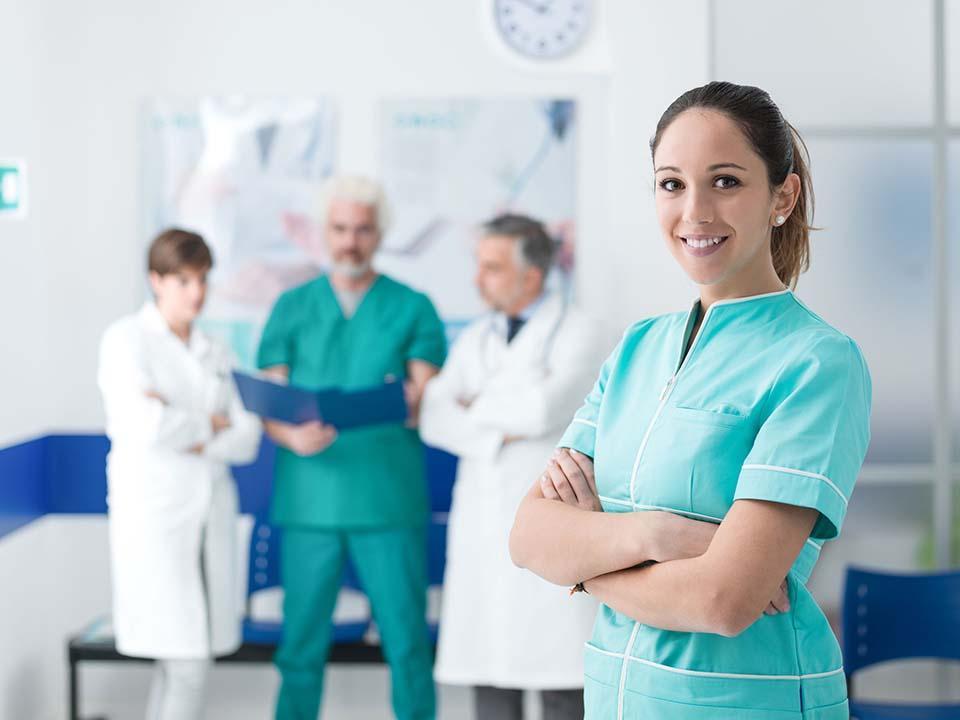 Health Informatics
A growing field with a projected 21 percent increase in demand through 2024.6 An exploration of the importance of safeguarding electronic healthcare information. Students will be introduced to technologies and trends that affect the healthcare industry.
Introduction to Health & Medical Sciences
An introduction to a variety of healthcare careers. Develops an understanding of basic terminology, anatomy, physiology, pathologies, diagnostic and clinical procedures, therapeutic interventions and emergency care and much more.
Medical Terminology
Helps students learn common medical terms essential to patient care including anatomy, physiology, pathology, lab tests and clinical procedures, therapeutic interventions and pharmacology.
Medical Coding & Billing I
An introduction to healthcare systems, office management, electronic medical records, coding and billing. Students are exposed to medical terminology and introduced to health informatics.
Nurse Assistant / Health Assisting
These programs offer students a one-year opportunity to obtain specific skills required for Nurse Aide, along with basic skills common to many other health assisting careers. Students learn body structure and function, disease, disorders, nutrition, medical terminology, CPR and first aid. Students also participate in a 40-hour hands-on clinical opportunity. Upon completion, students earn a sequential elective and are prepared to take the Nurse Aide state board exam. This course offers a dual-credit opportunity.
Practical Nursing
Available to high school seniors, this program expands upon the basic principles of nursing care, anatomy, physiology, medical terminology and basic lifesaving skills. Performance of procedures that are essential to the basic nursing care of clients and workplace readiness skills are emphasized. Students completing the program may bridge to the Practical Nursing program at Virginia Highlands Community College provided applicable prerequisites for program admission are met.
Pharmacy Technician
This one-year program prepares students to work as an assistant to the pharmacist and also serves as a gateway to further study in the field of pharmacy. Training includes medical terminology, anatomy, physiology, medical math, physiology, drug interactions and pharmacy operations. Students learn to prepare, dispense and maintain medication inventory. Successful completion will prepare students to complete the board examination for entrance into the pharmacy technician field.
Sports Medicine I
In this course, students learn topics such as human anatomy and physiology, nutrition, biomechanics, medical terminology, injuries and illnesses and legal and ethical issues of sports medicine. They will also earn a certification in First Aid/CPR/AED. Completers may pursue further certification as a personal trainer or use this as a gateway into the health careers.